Cloverwood
Playground goes art gallery!
Playgrounds and art can be combined wonderfully in public spaces, as is proven by Berliner Seilfabrik's latest innovation.
Thanks to the warmth of its wood and its undulating curves, Cloverwood – as we call our play sculpture – is at once inviting and aesthetically appealing. Both the frame and the at netting offer playground fans an exciting challenge on which to climb, layaway and balance.
When seen from above, it takes the form of a four-leafed clover. This lucky clover shape has a particular meaning for us from Berliner, since it finds representation in the aluminium fixture we developed for our spatial net structures, the so-called cloverleaf ring – a symbol of safety and technical innovation.
The frame is made of laminated larch, across which the rope netting is stretched, each rope of which enters a patented Charlotte-Connector, itself incorporated into a wooden frame. Through steel connectors, Cloverwood achieves its interesting shape and stability.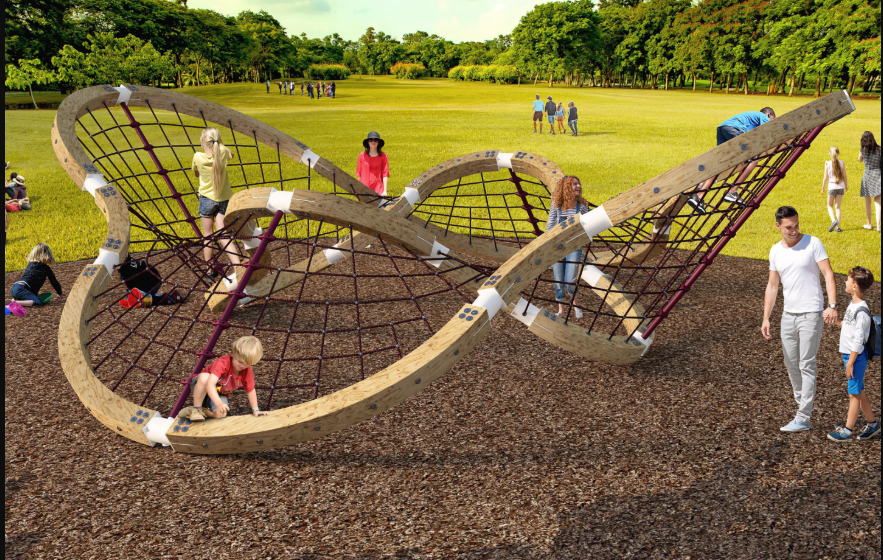 Perspective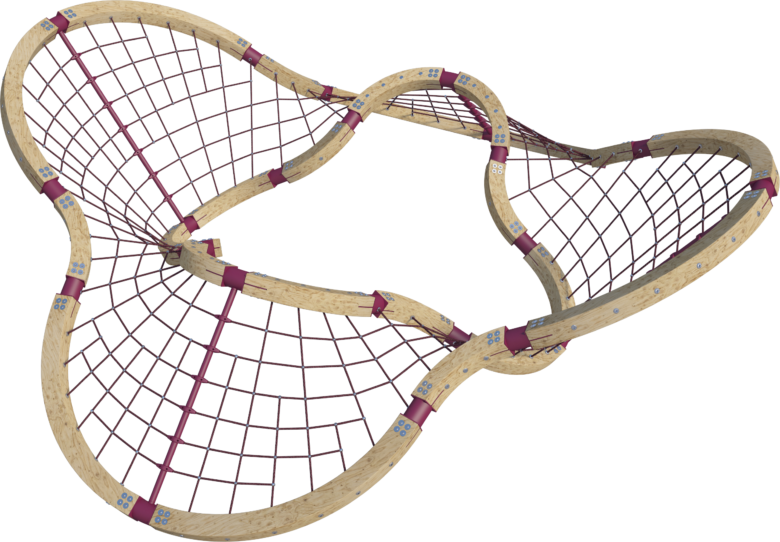 Top view
Specs