Polygodes
Plenty of room to play right to the top
The Pentagode offers children the excitement of climbing high with plenty of space for lots of children to play.
The Pentagode is designed for playing and climbing right to the top. Its pagoda-like proportions sets an original accent in the playscape that is eye-catching and play motivating in a magical way.
The top point of the net is supported by the five-point guyed steel pole running through the spatial net structure. The double guy ropes offer added safety in all directions and the five-point support ensures that the central steel pole remains upright should an anchor point fail.
Shaped like an umbrella, the spreading bars attached to the central steel pole push the five double guy ropes outwards, giving the structure its typical character. The special design offers plenty of room for playing and climbing. A technical innovation is the new tensioning system enabling the complete net to be tensioned via a special tensioning mechanism at the top of the pole. This obviates the necessity of any tensioning points at the bottom – enabling easy and durable installation of safety surfacing after assembly. The five external foundations are all located inside the safety area. Surfaces outside this area do not have to be taken into account in planning measures.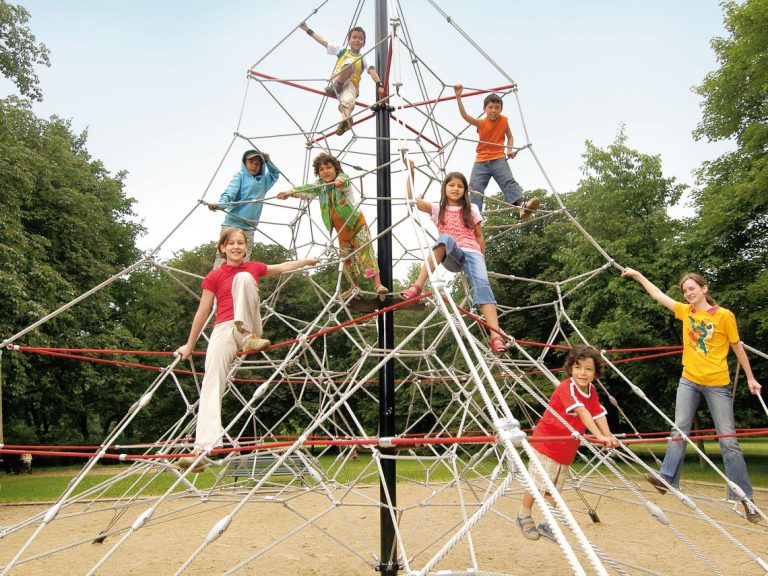 Overview