When the Wellard playground opened in Perth, a state-of-the-art adventure playground was created which raises the bar for playground design in western Australia. It is located in the so-called Village at Wellard, a suburb of the Australian metropolis Perth, which is seen as a trendsetter of urban architecture and is known for the modern lifestyle that is marked by its work-life-balance.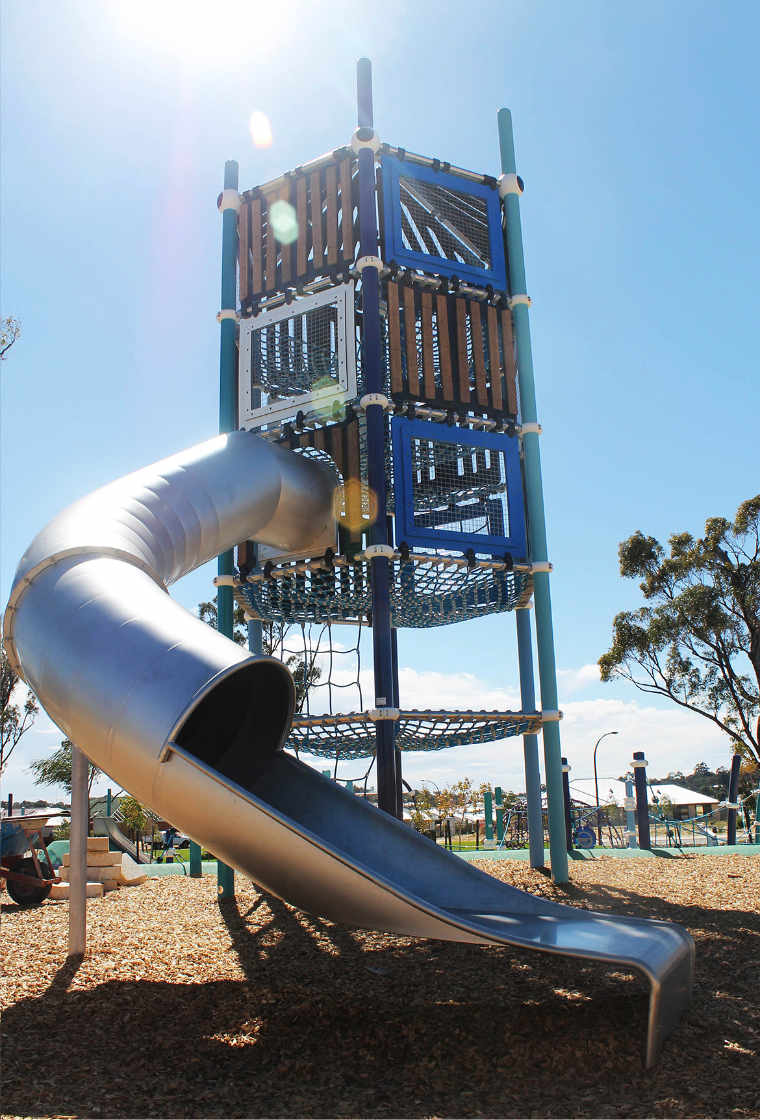 "The task was to shape the existing area in a way that a public space would emerge which is attractive to children of different ages as well as adults." remembers Shadra Cooper, a landscape architect of the managing office EPCAD in an interview with the Kwinana Courier. The result is an adventure park with various different stations including a skate park, a BMX trail and trampolines. The playground by the Berliner Seilfabrik is an absolute highlight, which was implemented in collaboration with PlayRope Playground Equipment and EPCAD and features a towering 7.3 m – tall climbing tower with a tunnel slide in its centre.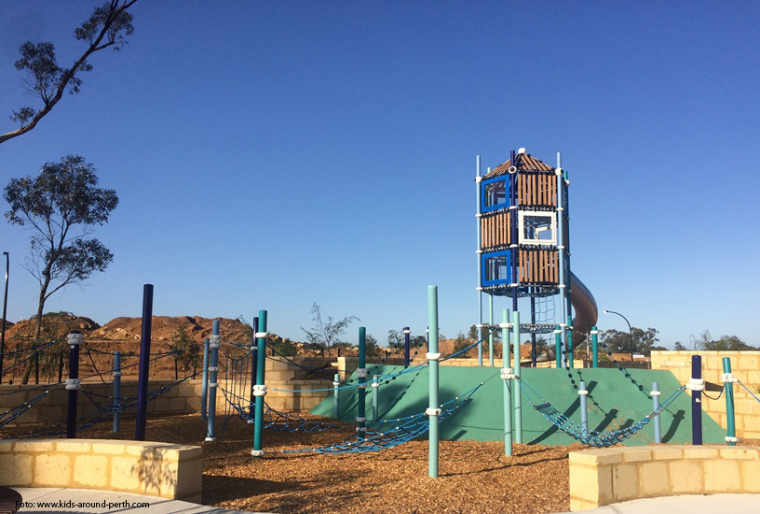 The four-level tower was specifically designed for the Wellard playground and its height is unique in Western Australia. The individual levels are accessible via net-ladders, presenting an exciting challenge particularly for older children. While the first level was designed with a complete open design, the façade of the upper three levels alternatingly feature bamboo panels and large windows. "It was important to our client that the tower's entire structure presents itself as transparently as possible," reports Victoria Peet from PlayRope. Thanks to the open design, the tower has numerous options on each level to look out in every direction.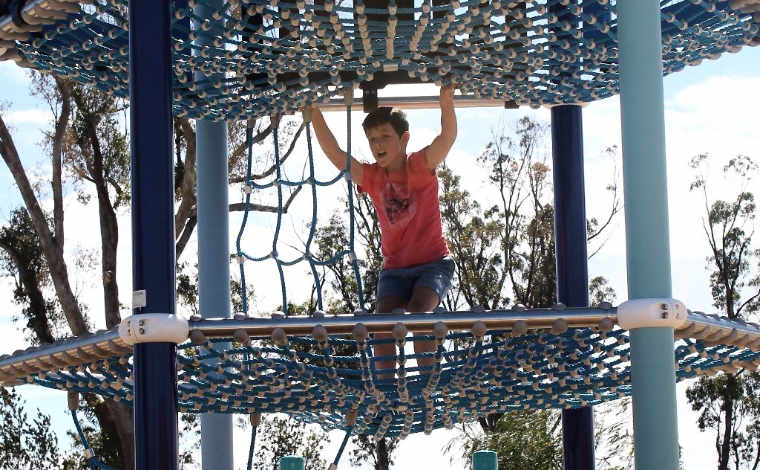 In order to still ensure the highest amount of safety despite the desired transparency, a stainless-steel connection system with a maximal opening width of 45 mm was screwed onto the window frames which are made from HDPE.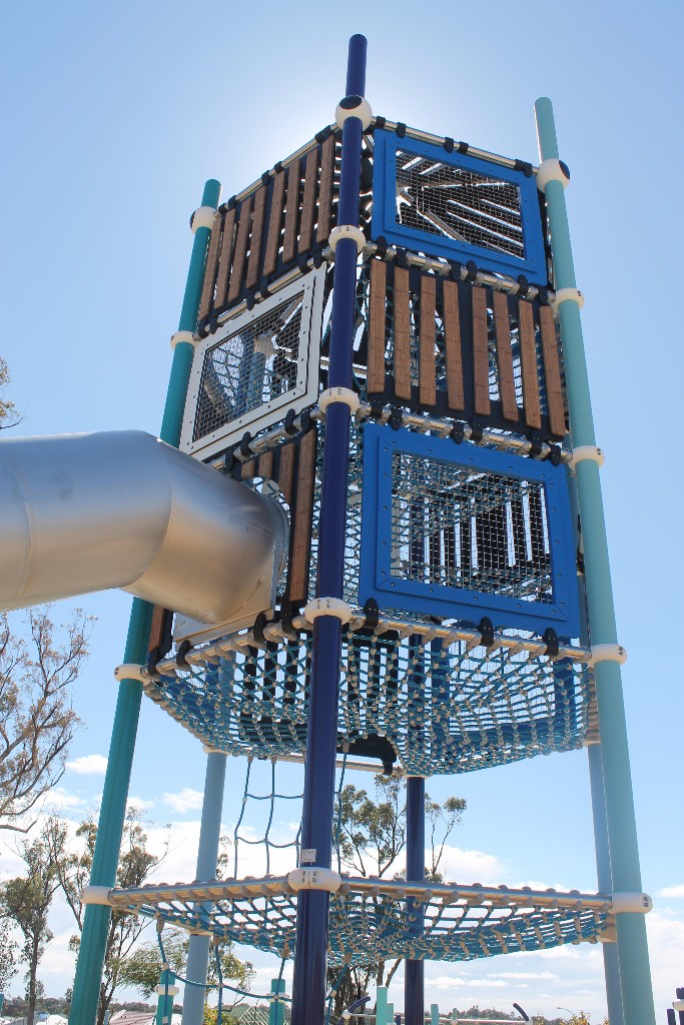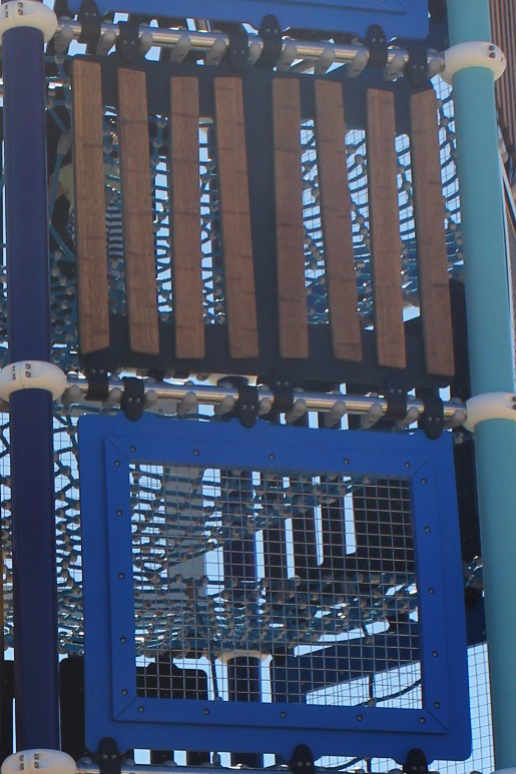 A further playground highlight is the net landscape made from different low-rope garden elements by the Berliners. Through the organic design of the curved poles as well as the colour combination of the different blue tones, the combination ideally fits the features of the coastal landscape. Even the younger kids can put their climbing skills to the test while the hammocks offer a place to relax for all ages.