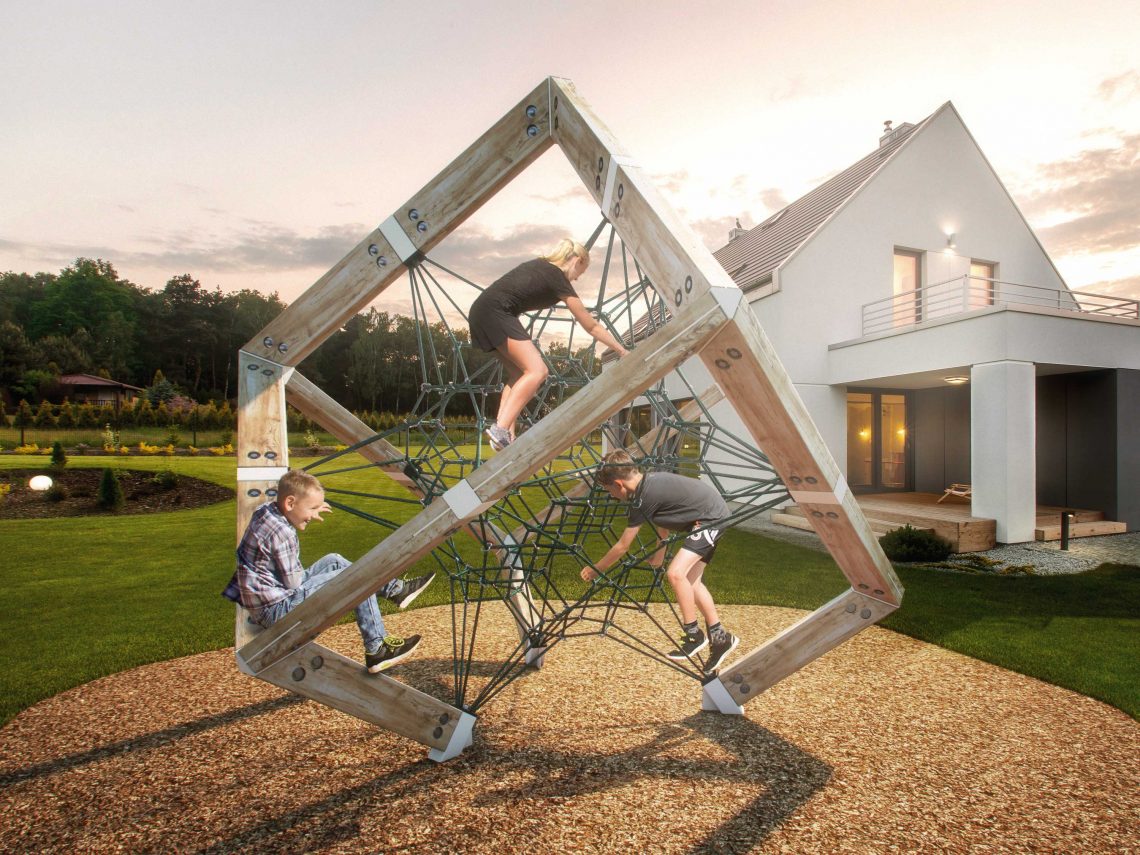 After The Globe, Berliner Seilfabrik now presents the second model of the Joe Brown Collection, which was created as a memento and homage to Joe Brown, the inventor of rope play equipment. The Cube has the basic shape of a die, which "stands" on edge and impresses through its futuristic design. At the same time, it also draws from two playing classics in its playground design. For example, the rope climbing web offers the kids maximal development options when climbing, by promoting the psychosomatic skills and their three-dimensional spatial sense. The outer frame of The Cube is made – as is all equipment of the Joe Brown Collection – from wood. As a natural material, wood provides a visual as well as haptic sense of warmth. Moreover, it perfectly blends into its surroundings.

In order to achieve the best-possible bearing capacity as well as durability, Berliner applieslaminated timber and thus utilises a building material from timber engineering. Laminated timber is manufactured from dried wood which is stacked in multiple layers and can bear high static loads. The bearing capacity is boosted by the fact that laminated timber is made from pre-sorted timber that has been freed from imperfections. The frame of The Cube is exclusively made from larch timber which is laminated in layers and in uniform grain direction.

In summary, The Cube offers "natural" climbing fun due to its processed materials and simultaneously convinces through it unique futuristic design.

Go to our product page

All details about The Cube are available in our brochure. Click here to download or browse online.