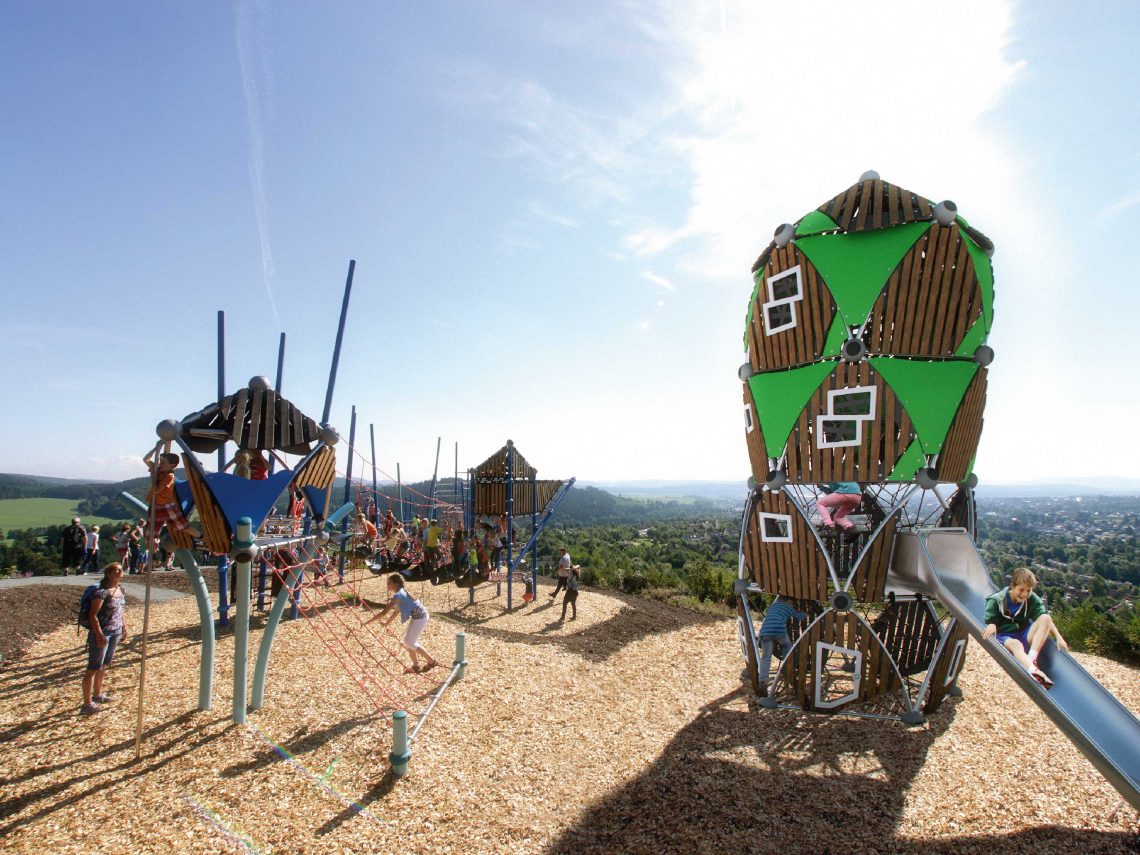 After Boo, Double Boo and Triple Boo, the Berliners are now presenting the Quadro Boo! Hence the Boo family of the Greenville product group has been expanded by a 7-metre tall tower and reaches unimaginable heights. As the name already implies, the Quadro Boo consists of four Boos which are "towered" on top of each other. On the inside of the rope play house, there is a three-dimensional climbing web which can be climbed from the ground up to the top floor – a great challenge for any climbing enthusiast!

The basic frame of the Quadro Boo comprises curved, stainless steel poles. As a connecting element, the Berliners utilise the aluminium ball which has been tried and tested for years, which has the patented spatial net tension system AstemTT® inside. Apart from the resulting elegant design that is integrated harmoniously into the Frameworx system, the AstemTT® also simplifies the installation and the climbing web can thus be tightened a lot more evenly. At the same time, all construction-necessary structure components are removed from the playing area, so that a high level of safety is also ensured with this play equipment.

Along the façade of the Quadro Boo, the Greenville-typical bamboo panelling dominates, so that a natural design language is expressed. On the two lower floors, the façade is partially kept open. This provides a great degree of transparency and invites kids to climb. The upper floor's façades are, apart from the white double windows, closed off. For one, that ensures the necessary safety at that height and at the same time invokes a sense of curiosity – what is hidden on those upper floors?
In addition to its impressive height and its appealing design, the Quadro Boo distinguishes itself through its great combination options. As before, the new rope play house can be combined with all other Berliner play equipment and has numerous entry variants and types of slides.
All details about the Quadro Boo are provided in our brochure. Click her to download or to browse online.