The Cube L is the newest model of the Joe Brown Collection, which was developed in memory of and as an homage to Joe Brown, the inventor of rope play equipment, and offers even more space for "natural" climbing fun. Standing at a height of 4.50 m and an added 80% of more volume compared to its "little brother", The Cube L offers an especially generous feeling of space and allows even more kids to enjoy their developmental possibilities at the same time when climbing in the three-dimensional space net, where their psycho-motoric skills and three-dimensional spatial sense are fostered.
The expanded outer frame of The Cube L is made of wood – as is the case with all the equipment of the Joe Brown Collection. As a natural material, wood gives off a warm feeling – both visually as well as haptically. Furthermore, it perfectly fits into its surroundings. The Cube L simultaneously embodies play equipment and a piece of art. Thereby, the new dice seamlessly joins the Joe Brown Collection of the Berliners and at the same time enrichens it through its size. To achieve a maximum load bearing capacity as well as durability, the Berliners use laminated timber and thus utilise a construction resource from timber engineering. Request your Joe Brown Collection brochure now and for free or browse online.
Spring, climb, spin, swing! – The Berliners present eight new playpoints by URBAN DESIGN BERLIN.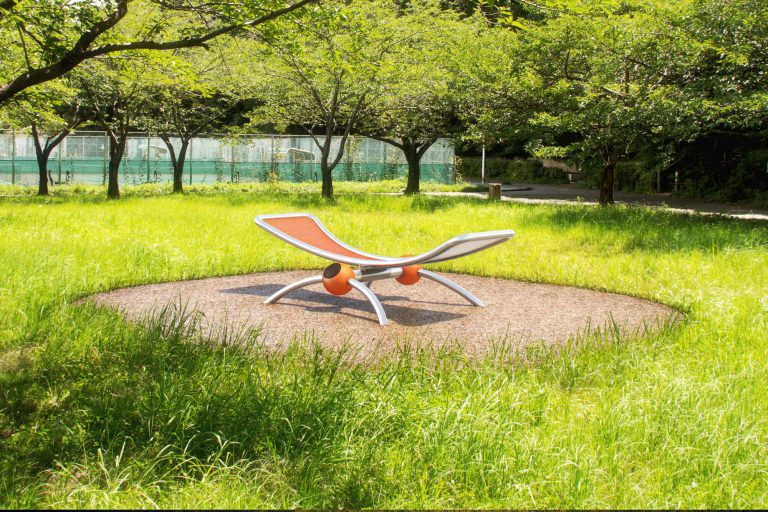 Ordinary play equipment is designed to be immediately recognised. The URBAN DESIGN BERLIN products are not ordinary. They are not concretely designed, but rather suggest natural objects. They play around their shapes. They leave sufficient space for the viewer's own imagination. They are especially stylish as an object in the public space and extremely cool as a place to play. They are much more than classical playground pieces. With their combination of design, style and coolness, they are design elements in all public spaces, space to play included.
| | |
| --- | --- |
| | The innovations in the field of seesaws are called Butterfly and Freeride. They impress both visually through the organic line layout as well as technically through a new rubber bearing system. |
| The disc is a modern merry-go-round, consisting of a round disc. The slight inclination of the concave surface makes it especially interesting to play on. The disc is available in two different sizes: as Disc L and XL with a diameter of 1.9m/2.3m. | |
| | The presented Fireball.3.1 and Eddie.05 are two new slender play-points that especially use the space above. Both units have a height of 2.3m and are no wider than 1.0m/0.5m. A new, slip-proof HDPE base platform provides the needed footing when spinning. |
| The Hula-Loops describe organically shaped boards that are flexible thanks to a spring-loaded rubber bearing. There are ball tracks in the surface. The ball starts to roll through hip movement. These playpoints motivate to exercise in a playful way. | |
| | The Net Swing allows breaks in a hectic day and invite you to pause for a moment. At the same time, the organic design of the curved poles in combination with the colourful balls makes them a visual highlight in open urban spaces. |
All playpoints are constructed in a technically sophisticated way and are made from quality materials such as stainless steel, powder-coated aluminium, HDPE surfaces and ITR layers. They stand for the greatest amount of safety and long service life. All products meet the EN 1176 and further international standards such as ASTM F1487 and CSA Z614. Play-points are very low-maintenance and cause hardly any subsequent costs.

We hope to stir your interest with this newsletter! Request your Joe Brown Collection and URBAN DESIGN BERLIN brochure for free. For any questions, feedback or suggestions, please do not hesitate and contact us.