The detailed planning phase from early 2013 to mid-2015 included a playground design competition held among schools in the Canterbury region. Entries to this competition helped inspire the final design as drawn up by Berliner Seilfabrik.
The playground's layout is based on Canterbury's four main natural habitats: "The Forest", "The Wetlands", "The Plains" and "Coastal". It consists of two different parts. The first section of the playground includes a large custom-made net of 22,5 m x 15 m, stretched across two enormous masts. The net is fixed through a total of 15 anchor points whose foundations are at different heights.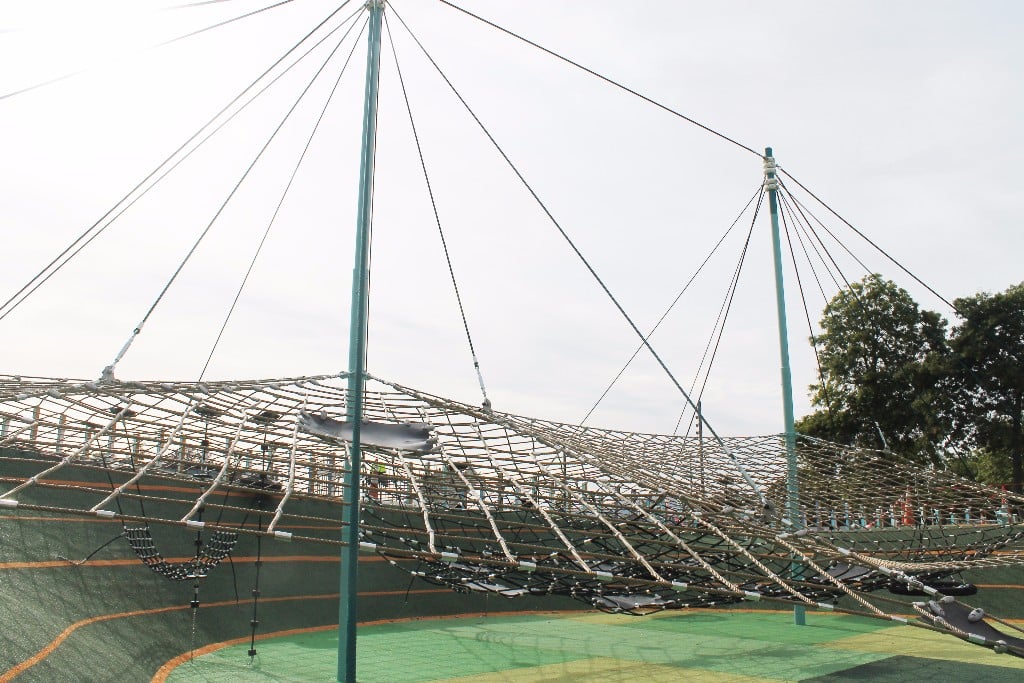 One of the greatest challenges facing the team at Berliner's Creative Centre was to procure reliable topographical data from the park designers on the ground, since the creation of artificial hills was envisaged as part of the park's landscape. "An inaccurate calculation of a few centimetres in height difference can lead to a misfit of the whole net. This results either in a sag or a net being too short.", Marius Kotte, Architect and Head of Construction and Development said.
To prevent this, playground concepts were created, based on which preliminary drafts were then drawn up and offered. With the completion of landscape modelling, the entire site was surveyed. The resulting three-dimensional data set was used by Berliner Seilfabrik to create a virtual site. Based on this, the play structure was conceived, manufactured and installed on site with the utmost precision.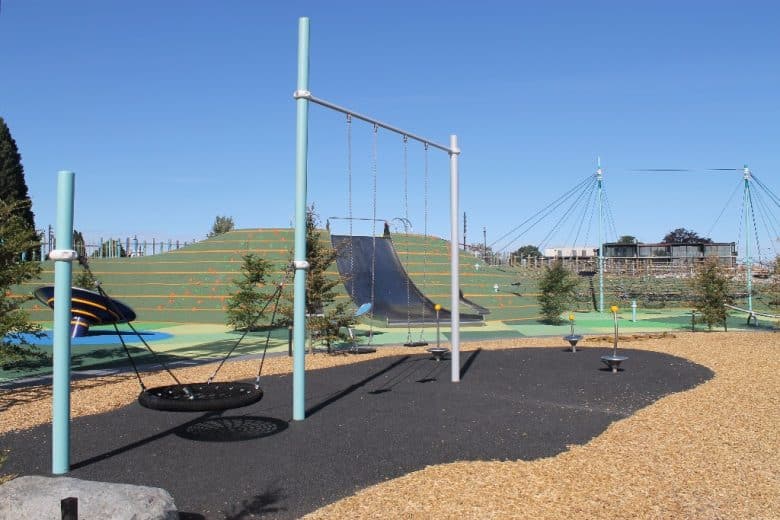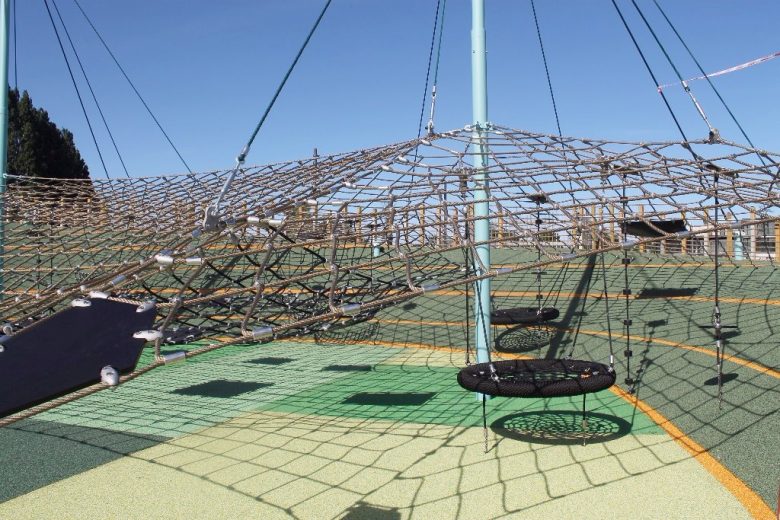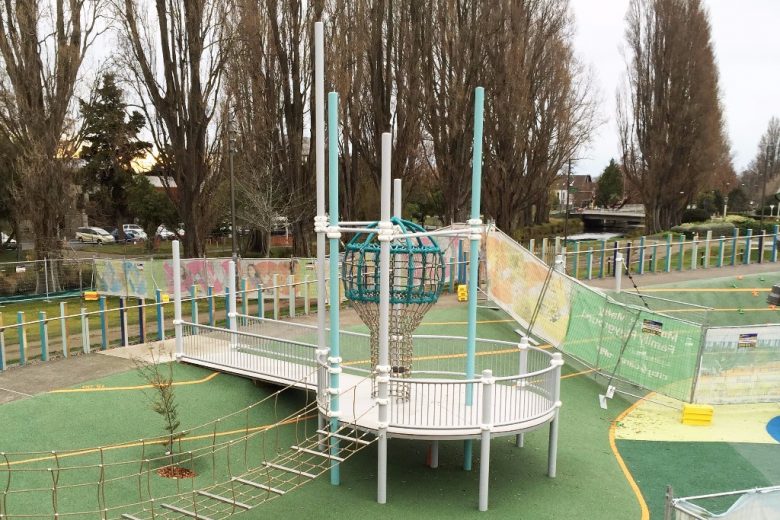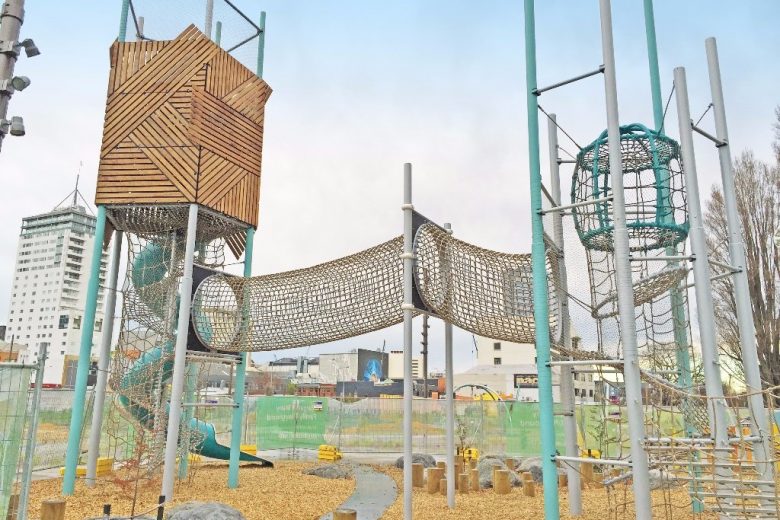 The playground's second section is characterised by a gigantic tower combination designed and built by Berliner Seilfabrik. The structure consists of three large towers enabling children to climb up to eight metres above ground level. A spectacular spiral slide transports children from the top back down to ground level. Each tower is enhanced by bamboo panels, which has led to their being included in Berliner's Greenville Towers & Triis product range. "The architect requested special posts and therefore we could not use our standard connector tube. That's why we invented a new fastening system which bears high design requirements and the long transportation route to New Zealand. The fact that welding on site was impossible was considered, too.", Marius Kotte says. To ensure the identification of the individual posts in New Zealand, they have been marked by laser engraving.
As a result, a new and wonderful playground is now located in the Heart of Christchurch. Not only kids are excited, but also their parents and even their grandparents. Leez O'Connell took her granddaughter to enjoy the slide despite the rain. "I think it's fantastic. Kids aren't allowed to climb trees or anything anymore. So I really like seeing them all climbing up there and getting a bit scared. It's so good for them," she said in New Zealand´s Newspaper THE PRESS.