Located in Rancho Cordova, California, Heron Landing Community Park is the newest addition to the Cordova Recreation and Park District and was designed by The HLA Group Landscape Architects & Planners. Named and inspired by the wetlands to the south and seasonal migratory birds, this 20-acre community park playfully celebrates elements of nature by tapping into the wealth of existing natural beauty that surround it.
The park plays host to various active and passive recreational opportunities, which includes an expansive play area. The play area brings nature directly to the user with the inclusion of colorful butterfly shade canopies that flutter through it. The play equipment and surfacing invoke visions of streams and riverbeds. Amphibious animal sculptures appear to emerge from the water-colored play surfacing.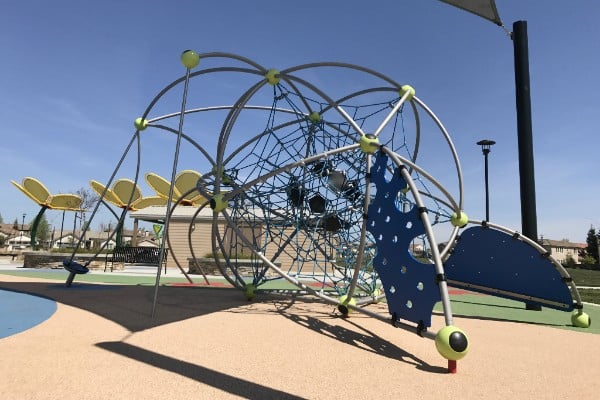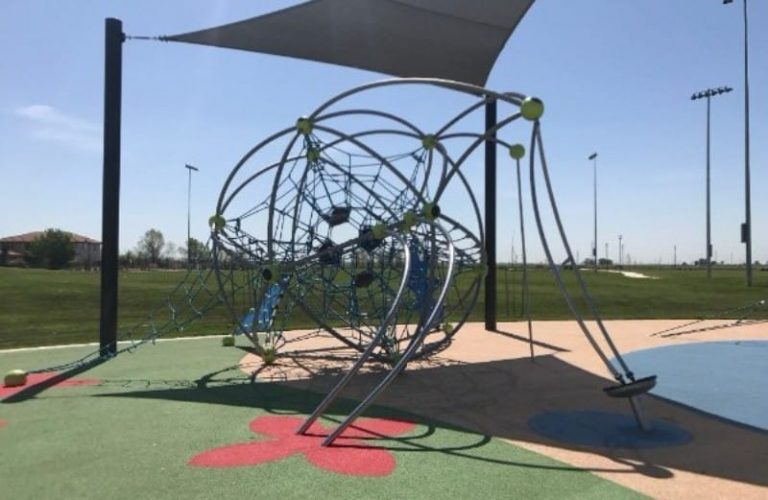 Berliner's Cosmo structure is a highlight of the park. With its organic forms, climbing elements, non-traditional slides, and spinning component, it allows users to creatively play just as they would in nature. Whether it is climbing to the top to test one's bravery or gathering with friends in the center, this piece provides opportunities for users to choose their own adventure and play however they want.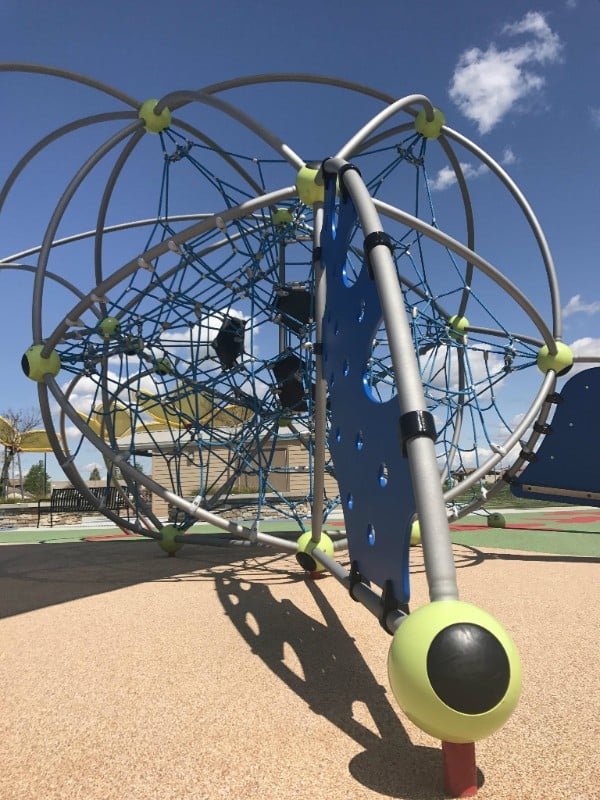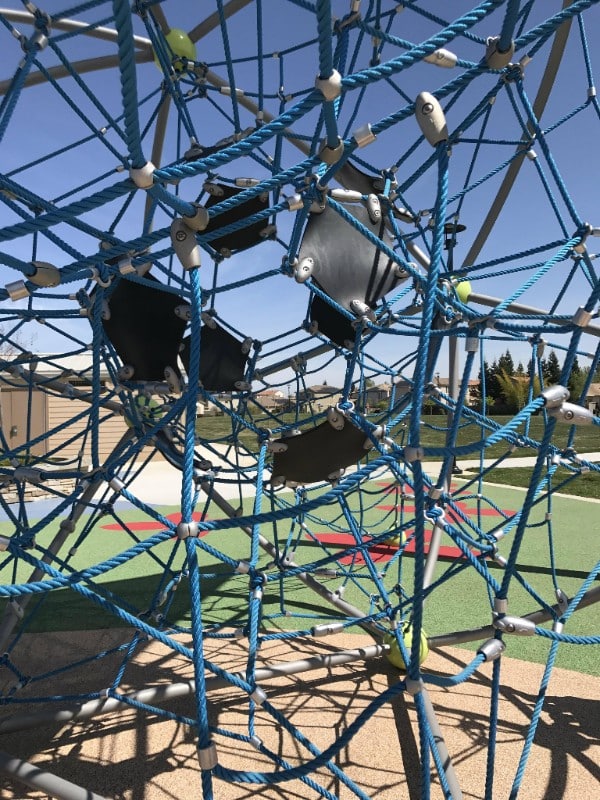 The spatial net in the center offers three-dimensional climbing, an activity that helps children to develop and improve their psychomotor skills. The diverse climbing nets along with the double curved banister that gently bends promises to keep children moving!
You'll find the curved tubes of the frame system are made of stainless steel, the connecting points of the structure of powder-coated cast aluminum. All tensioning points are provided with the patented AstemTT tensioning system.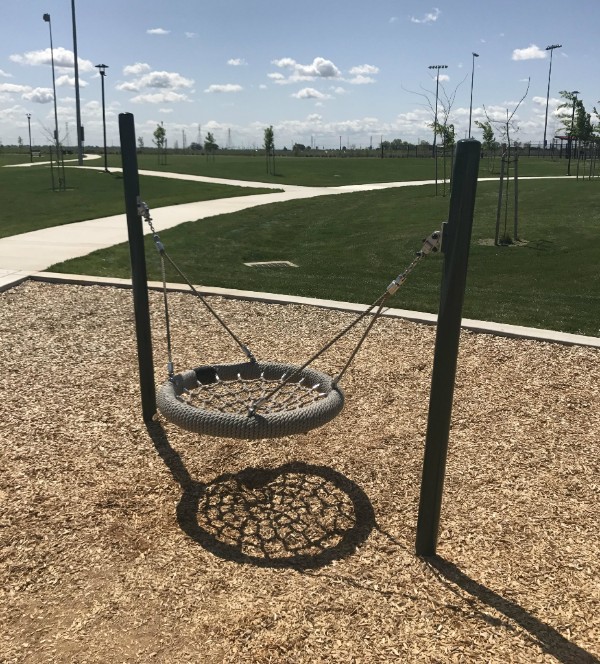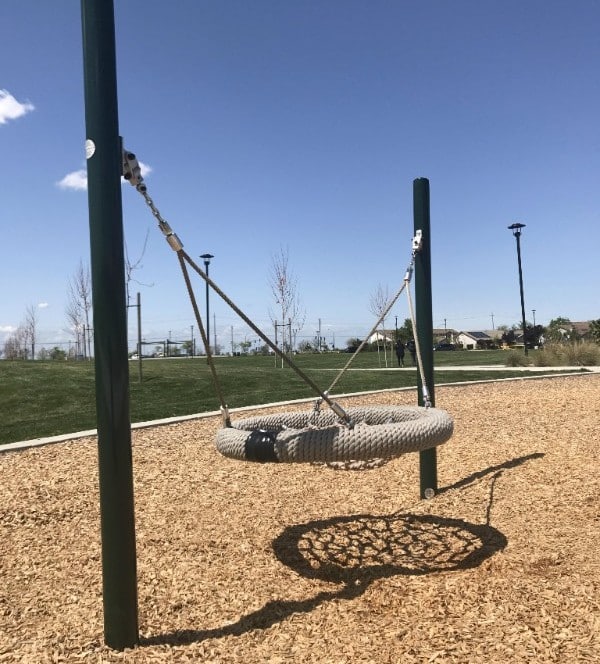 The Palmetto Saucer, another Berliner play piece in the park, enables multiple children to swing together, emphasizing socialization and interaction among the children. Swinging also helps develop a sense of balance, whole body awareness and body coordination.
All in all, the Cosmo structure and Palmetto Saucer, together with the beautiful backdrop of the wetlands, harkens back to the days of unstructured and adventurous play and makes this park a destination and asset for the community and region at large.