Late last year a huge shopping mall called Central Festival East Ville opened in the east of Bangkok. The intention of the operators was to build a shopping centre with an offer that ranges beyond the typical consumption options. Under the heading "Bangkok Escape", the stressed and traffic-plagued residents of the city were meant to find peace and relaxation here. In addition to a jogging track on the roof, there is also a kids' area on several floors since the summer of 2016. In the so-called FAMPLAYLAND kids can develop their physical, mental and social skills in a protected environment at 10 different "Activity stations".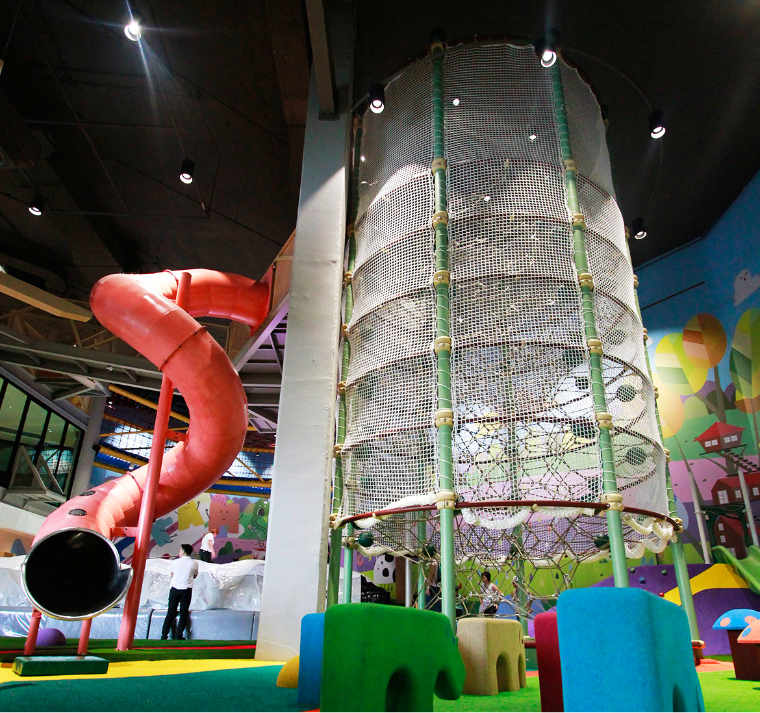 The absolute highlight is a nearly 9-metre tall climbing tower with a 118-m³ large three dimensional climbing net inside. The tower extends across three levels of the FAMPLAYLAND and comprises six stacked room-cell layers. To ensure the necessary safety, the exterior is enveloped with a synthetic net. On the top-most floor, an approx. 8-metre long tunnel slide is attached and ensures a speedy descent.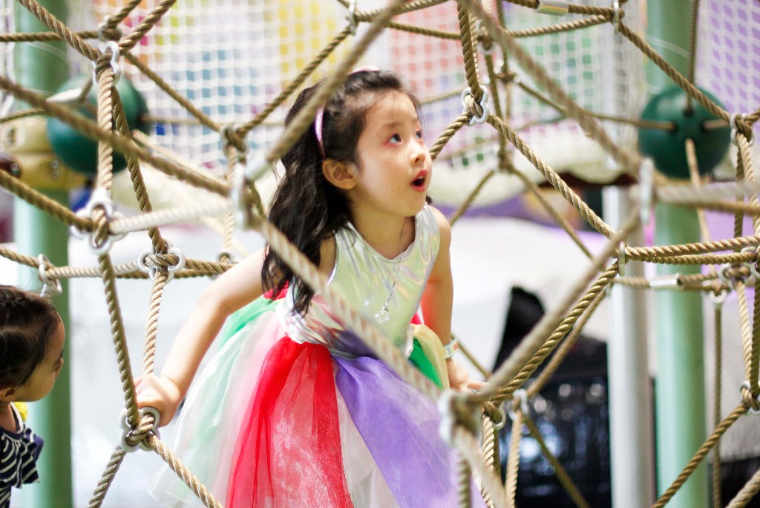 The customer was searching for play equipment that optimally matches the conditions of the play area. Based on the relatively small base area and a ceiling height of 10.5 meters, a spatial net leant itself to perfectly utilise the space. "The decisive source of inspiration for that came from the Berliner space net at the Swarovski headquarters which also spans several levels" remembers Eukrit Kraikosol, Head of Operations at Park & Garden and co-operator of the FAMPLAYLAND.
In contrast to Swarovski, the indoor area of the shopping mall did not have any connection options for tensioning points," says Marius Kotte, architect at Berliner Seilfabrik and Head of Construction and Development. "The solution was the anchoring of the 8.5-metre tall steel posts into the floor that form the outer shell of the tower. The clamping elements could be attached to the posts within the structure. The upper clamping balls were brought into the correct position with anchoring cables," explains Marius Kotte. That way, the climbing tower in the FAMPLAYLAND is the highest free-standing indoor installation of a space net.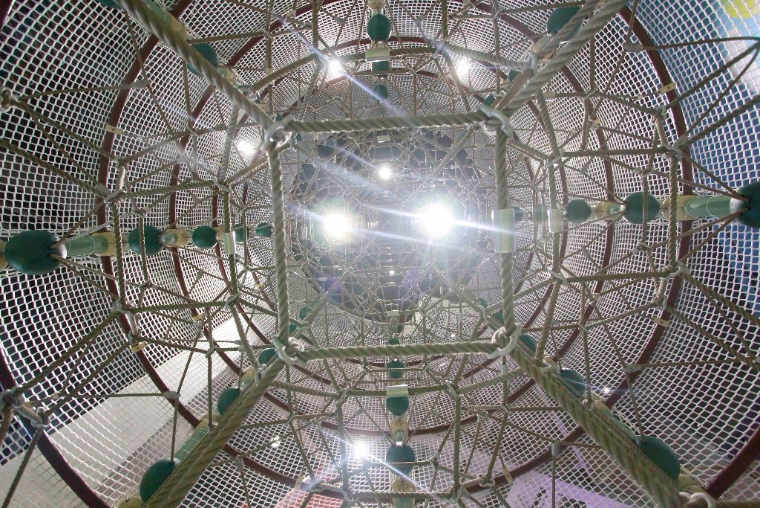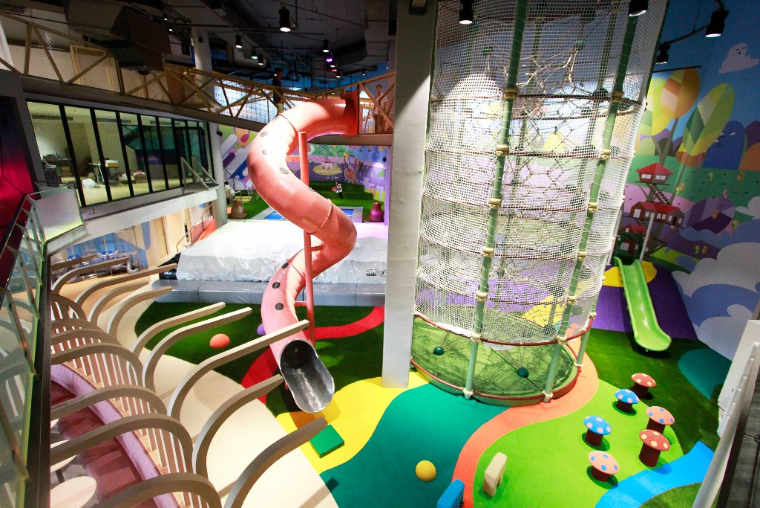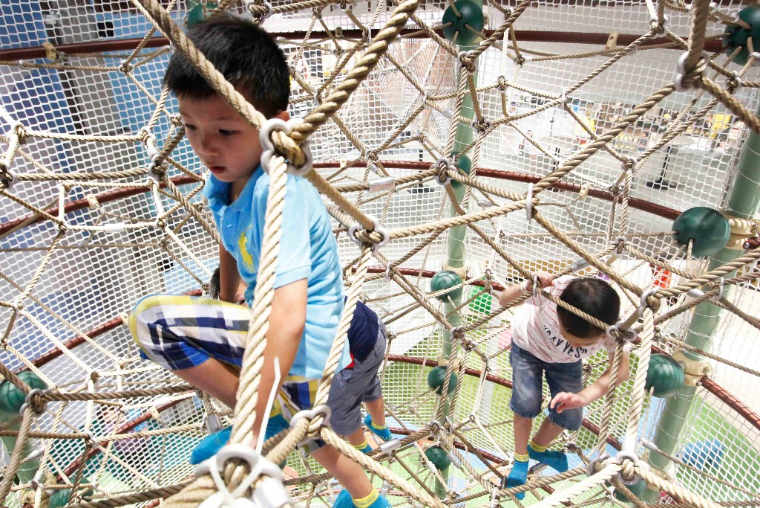 In addition to the optimal utilisation of the available space, the climbing tower also conceptionally fits very well into the kid's area of the Central Festival Eastville. Climbing in the three-dimensional space challenges and supports the children. It helps them to develop their psychomotoric skills and their three-dimensional powers of imagination. "The tower is a suitable challenge for the kids and gives them the feeling of having achieved something, when they reach the top of the tower. Then the slide is the perfect reward to descend the net," summarises Eukrit Kraikosol.